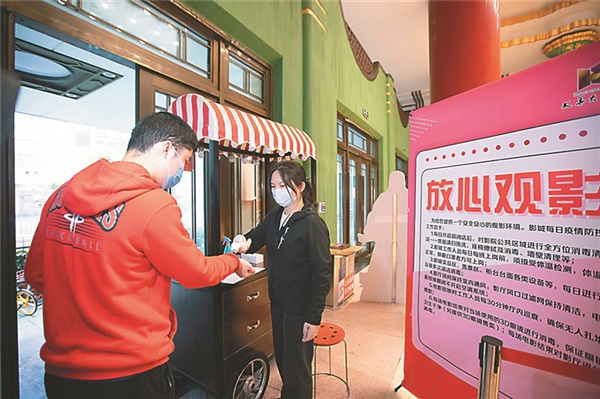 Nanjing Dahua Movie Theatre reopened on March 26, becoming the first cinema to renew business after the novel coronavirus outbreak in the city.
According to the online ticket platform, the cinema at Zhongshan South Road screened three films and audiences were required to sit at every-other-seat apart in order to minimize the risk of virus spread.
Yang, head of the cinema, said that the cinema has been fully disinfected and also prepared anti-pandemic supplies in advance. Audiences need to show their health codes and take temperature before entering.
As is required, the occupancy rate of the cinema is controlled to be less than 40 percent, and audiences are kept one meter from each other. Moreover, the break between each film will no less than 20 minutes in order to have full disinfection.
  (Source:jschina.com.cn)