Since the outbreak of the novel coronavirus, Chinese authorities have introduced policies and measures to respond to the epidemic and help people get through difficult times. Here we list some of the policies and measures that have been rolled out.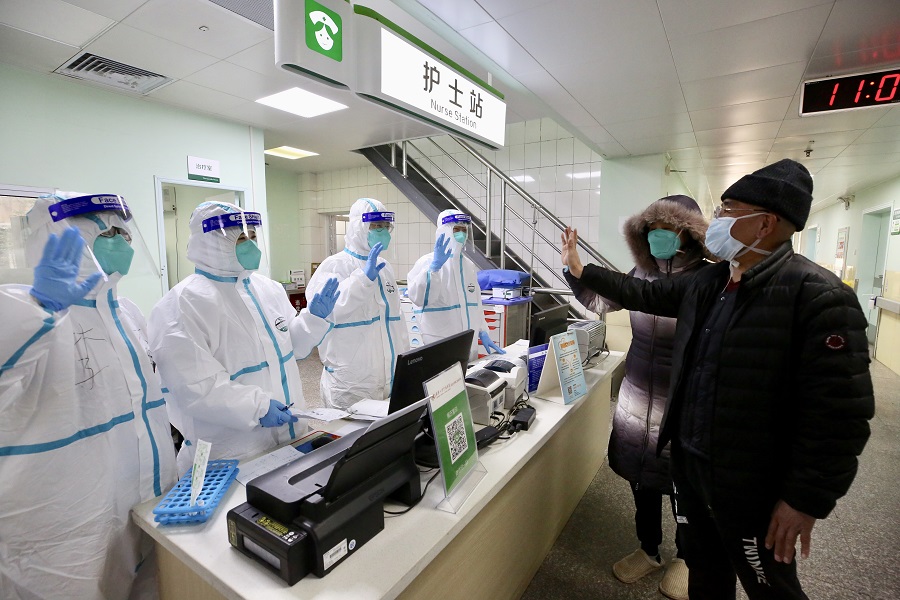 1. Treatment bills of infected patients subsidized
Apart from confirmed patients, suspected patients are also able to get subsidies to cover medical costs related to the novel coronavirus, according to a policy announced by the Ministry of Finance, the National Healthcare Security Administration and the National Health Commission on Jan 27 to supplement the previous one issued on Jan 22.
Financial aid will be offered to confirmed and suspected patients alike after payments by medical insurance, serious illness insurance and assistance programs, while those who are treated outside their place of residence will not be limited by existing reimbursement policies.
2. Employees should get paid during quarantine
Employees who are infected with the novel coronavirus, suspected patients or close contacts of the infected should still get paid while being quarantined and treated or under medical observation, the Ministry of Human Resources and Social Security announced on Jan 24.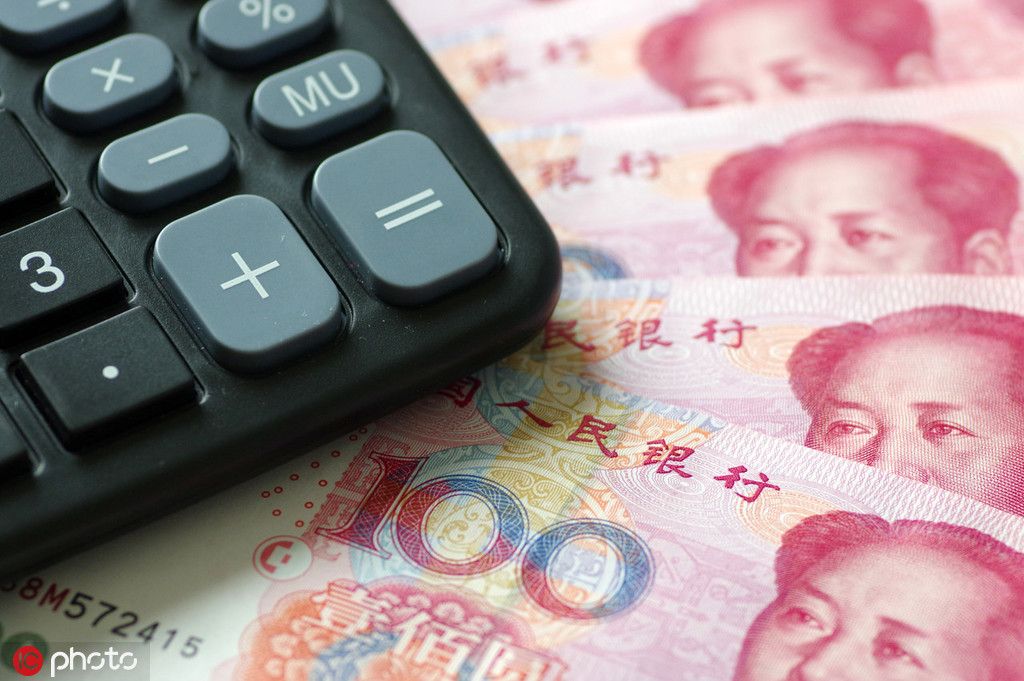 3. Mortgage payments could be postponed
People who have temporarily lost their sources of income because of the outbreak should enjoy flexible postponement on individual credit repayment deadlines of housing mortgages, the China Banking and Insurance Regulatory Commission said on Jan 26.
4. Power supply guaranteed
The State Grid, the country's largest power transmission company, took measures to ensure 24/7 power supply in designated hospitals to treat patients infected with the novel coronavirus and command centers for epidemic control in Hubei province, epicenter of the outbreak. It also said power won't be cut off because of payment arrears due to the epidemic.
5. Simplified funerals, no wedding parties
The Ministry of Civil Affairs on Jan 31 advised the public to simplify funerals and cancel wedding dinner parties in a bid to reduce possible transmission of the novel coronavirus.
The ministry said local authorities should guide the public to make funeral arrangements simple and fast, and avoid congregations. Efforts should be made to disinfect marriage registration centers as well as monitor registrants' body temperatures.
Registration centers in many places have suspended services in accordance with local epidemic control and prevention work requirements.
6. Water quality monitored to prevent secondary disasters
The Ministry of Ecology and Environment on Jan 31 urged air and surface water quality monitoring during the epidemic — especially in drinking water sources — thus preventing the adverse impact of secondary disasters brought by the epidemic.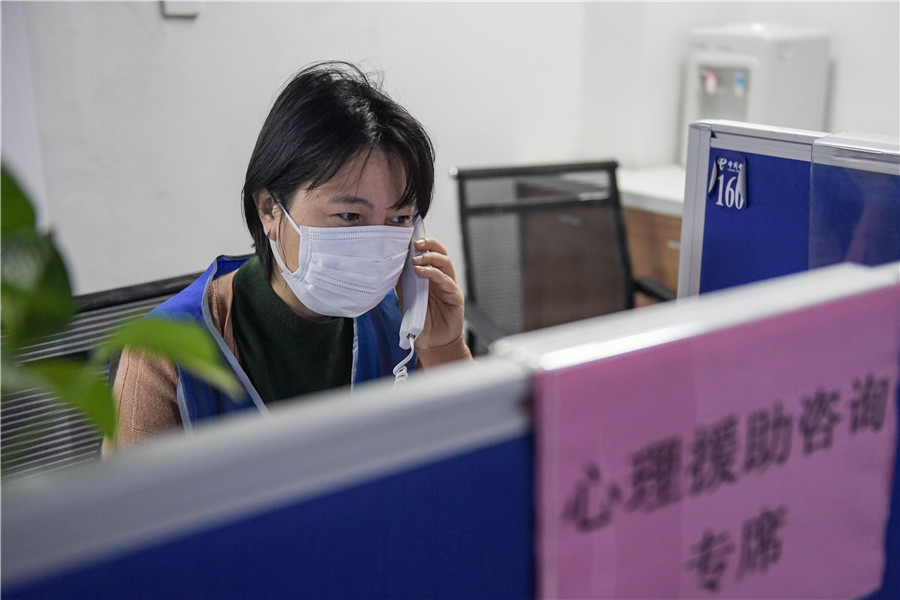 7. Price gouging forbidden
The State Administration for Market Regulation has intensified its supervision over price gouging of epidemic prevention supplies and essential goods for people's livelihood like vegetables.
Actions have been taken in combating the wild animal trade and cracking down on the sale of counterfeit or substandard goods, especially fake facial masks and protective clothing.
8. Psychological support stressed
To address anxiety and mental health concerns triggered by the novel coronavirus outbreak, the National Health Commission has issued a guideline requiring provincial-level regions to integrate psychological support resources and standardize such public services on Feb 2.
The guideline proposes a four-tier system based on the risk of developing mental issues, with patients confirmed of contracting the virus, front-line medical workers and disease prevention and management staff placed on the highest level.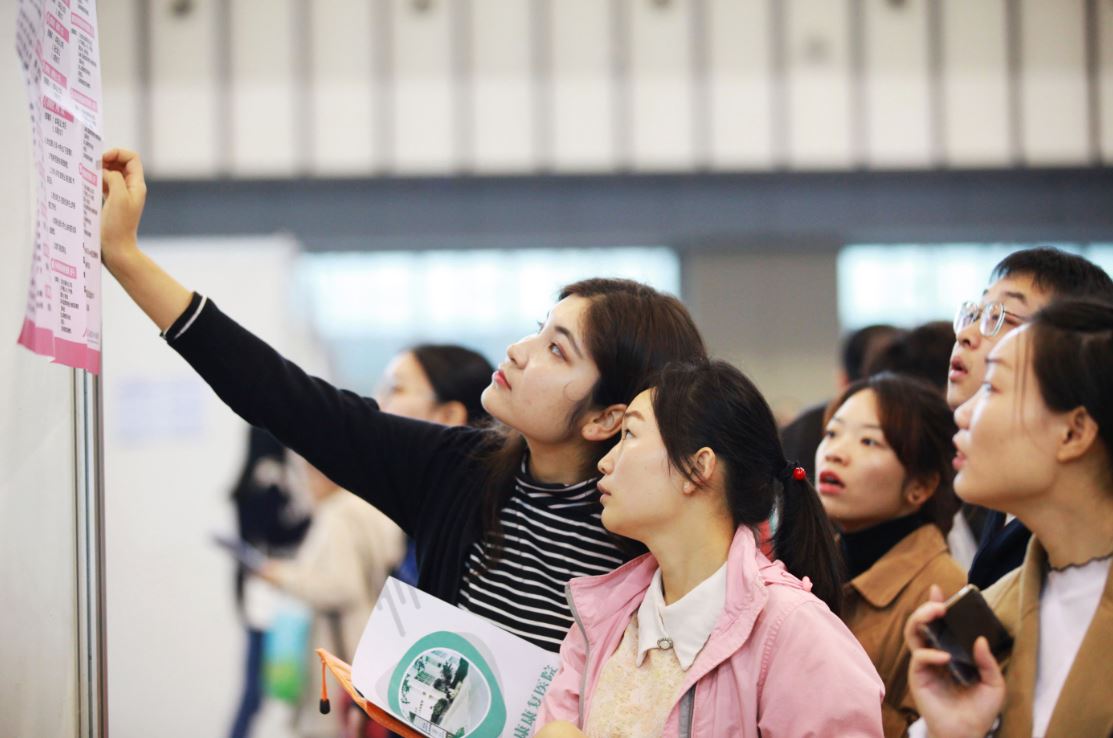 9. Online recruitment encouraged
Companies and administrative units are encouraged to postpone on-the-spot recruitment and organize written tests, interviews and labor contract signings online, according to a notice released on Feb 5 by the Ministry of Human Resources and Social Security jointly with four other central government departments.
It also called for improved sharing of job vacancy information on websites run by governments and colleges to help students keep updated on the job market.
10. Care services for children lacking effective guardianship
The Ministry of Civil Affairs urged local authorities to quickly identify young children lacking effective guardianship and provide timely assistance, care and protection amid nationwide efforts to pinpoint and quarantine all novel coronavirus carriers and suspicious cases.
The targets are minors whose parents are isolated during the outbreak, as well as those whose parents are involved in epidemic prevention efforts and cannot look after their children, according to a circular released by the ministry on Feb 11.
Children who are isolated for medical treatment or observation should be monitored during the entire process, and after being discharged from quarantine sites they should be assigned a temporary guardian, it said.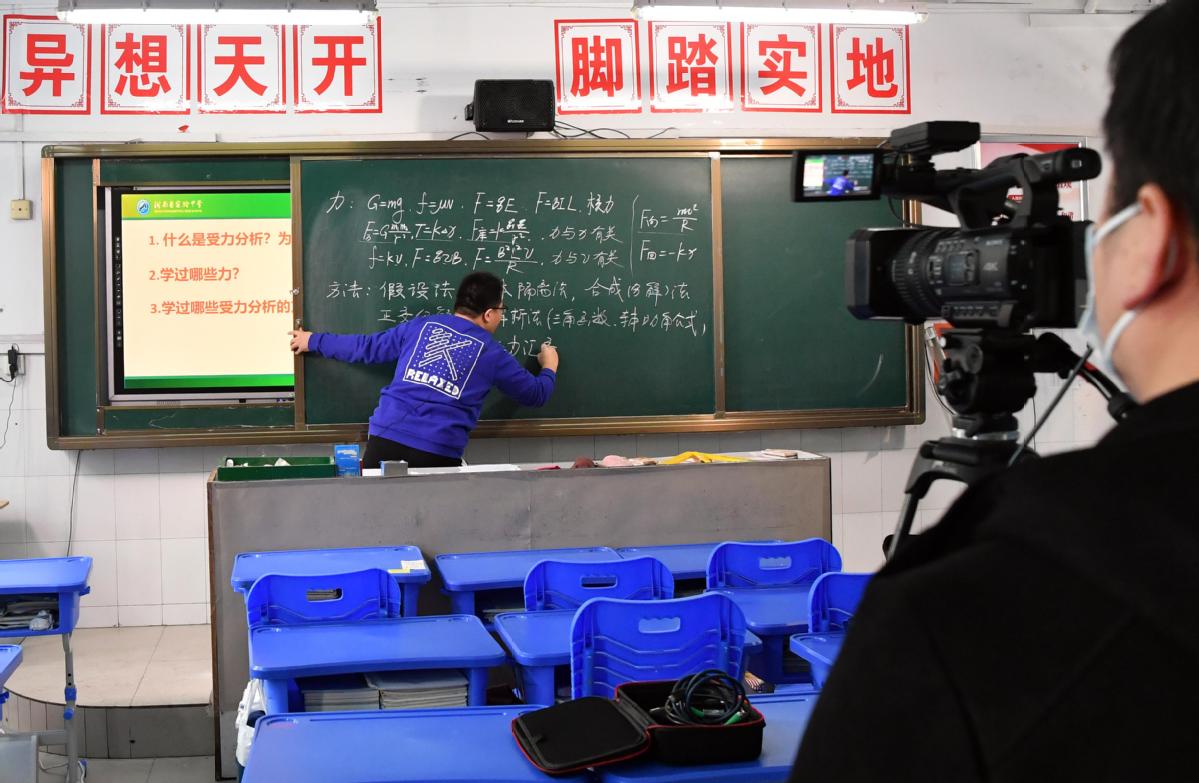 11. Online occupational training courses open to workers
  During the epidemic, five major online platforms will offer free vocational training resources to workers as well as students and teachers of occupational training schools, the Ministry of Human Resources and Social Security said on Feb 12.
  12. Internet, TV channel used to deal with semester delay
  The Ministry of Education has required schools and universities nationwide to offer online teaching and learning resources following the postponement of the spring semester.
  The MOE opened a national cloud learning platform on Feb 17, which offers free education resources for students in middle school and high school. At the same time, it started broadcasting classes for primary school students on China Education Television Channel 4.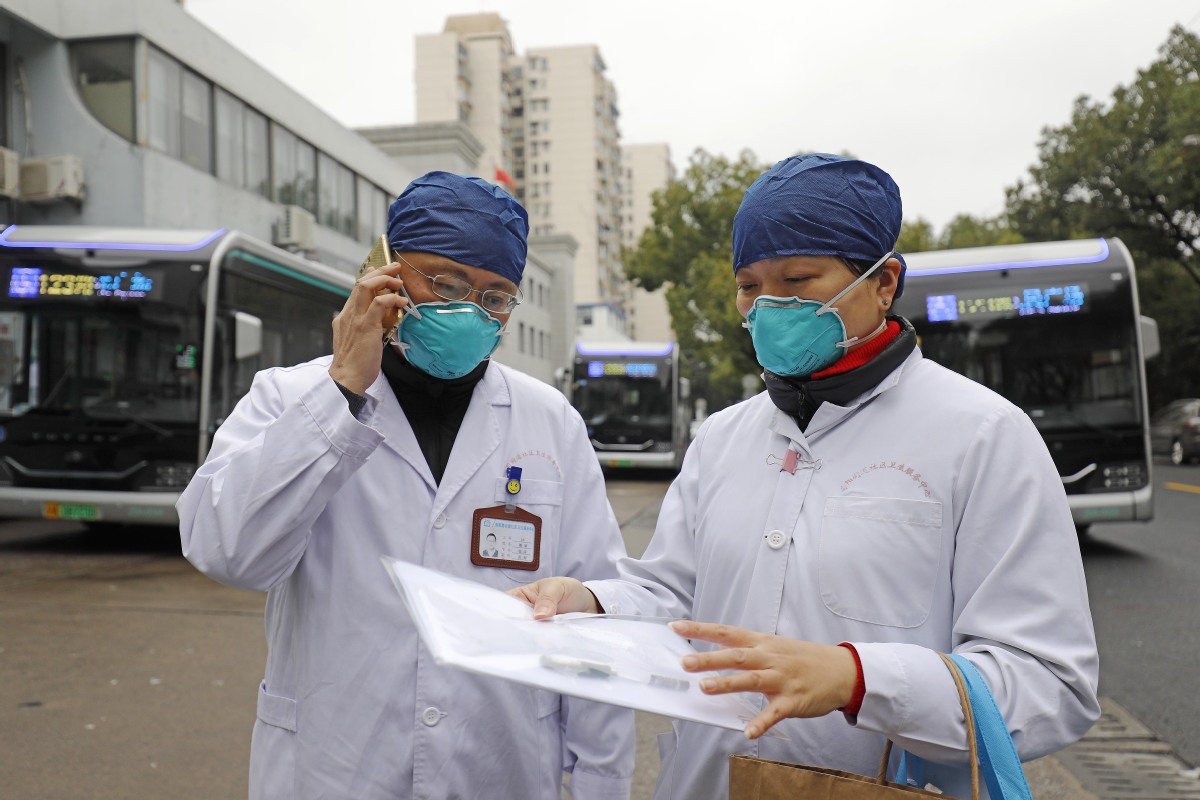 13. Subsidies to front-line community staff, volunteers encouraged
Local governments are encouraged to hand out subsidies to community workers and volunteers working at the frontline of fighting the novel coronavirus.
Local authorities are also encouraged to buy insurance for those working at the community level or at hospitals if the situation allows and help solve their practical problems, according to a circular jointly released on Feb 18 by the Ministry of Civil Affairs and the National Health Commission.
14. Foreigners in China informed, protected through hotline services
To help foreigners in China get fully informed of the situation and empowered with knowledge of best practices for virus control and prevention, many provinces, autonomous regions and municipalities like Beijing, Shanghai, Guangdong, Jiangsu, Ningxia and Guangxi, have opened hotline services in various languages.