Ren Zhenhe, deputy secretary of the CPC Jiangsu Provincial Committee, called for greater efforts to take targeted measures and strengthen the epidemic prevention and control by following General Secretary Xi Jinping's important instructions and speeches on the prevention and control of the novel coronavirus epidemic. He made the remarks when presiding over a symposium attended by heads of the mass organizations on Wednesday.
Ren was briefed by the Provincial Federation of Trade Unions, the Provincial Communist Youth League Committee, the Provincial Women's Federation and the Provincial Disabled Persons' Federation on their plans for the epidemic prevention and control.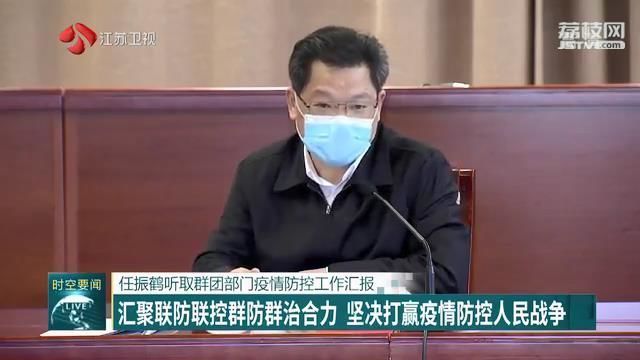 He stressed that mass organizations are political organizations under the leadership of the party, making it incumbent for them to perform their functions and help prevent and control the epidemic.
Ren called on the mass organizations to shore up the joint mechanism for prevention and control, consolidate the powerful synergy of mass prevention and control and resolutely win the fight against the epidemic.
The deputy secretary of the provincial party committee asked the mass organizations to raise publicity efforts and solve practical difficulties so as to take the initiative in the epidemic prevention and control.
Ren Zhenhe also urged mass organizations to give full play to the role of exemplary officials so as to unite their efforts for the final victory in the battle against the epidemic.
(Source:ourjiangsu.com)