700 doctors and nurses left Jiangsu Thursday afternoon for Hubei province to help contain the novel coronavirus epidemic there.
Executive vice governor Fan Jinlong saw off the doctors and nurses at Nanjing Lukou Airport. On behalf of the Provincial Party Committee, the provincial government, and the people of the province, he expressed his high respect to the medical workers who are about to go to the front line in Hubei to fight the epidemic.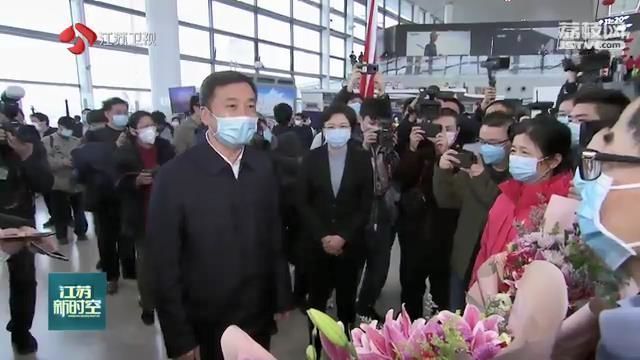 Fan hoped that the doctors and nurses from Jiangsu will make concerted efforts to curb the spread of novel coronavirus pneumonia and race against time to cure the infected in Huangshi, in Wuhan and the entire Hubei province.
The doctors and nurses are from respiratory, critical care, infectious diseases departments of four hospitals in Jiangsu. they will take over ICU wards in Wuan with the aim of effectively reducing mortality.
According to the pairing-up plan, Jiangsu is paired up with Huangshi with a few other medical teams to assist Wuhan, the epicenter of the epidemic.
As of Wednesday, a total of 189 medical teams of 21,569 medical workers had been sent to central China's Hubei Province to help combat the coronavirus disease COVID-19, according to the National Health Commission.
To further support medical work in Hubei, more than 1,000 doctors, 1,681 nurses and 213 experts from 17 provincial-level regions including Tianjin, Hebei and Shanxi, were dispatched on Wednesday to 16 cities and prefectures other than the provincial capital city of Wuhan, such as Enshi and the Shennongjia forestry district, to assist with the local anti-epidemic fight.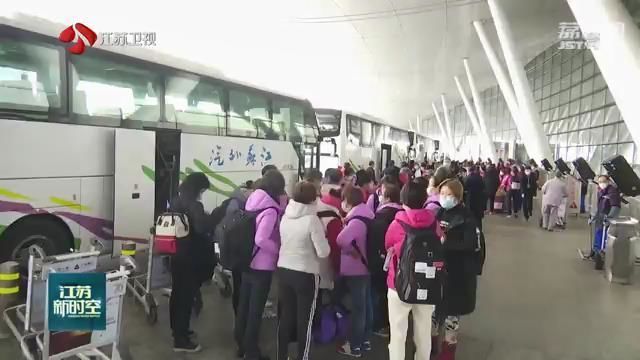 Approved by Chairman of the Central Military Commission Xi Jinping, 2,600 additional medical personnel from the armed forces will be tasked with treating patients in two hospitals in Wuhan, capital city of Hubei Province and the epicenter of the novel coronavirus outbreak.
They will follow the operation model of Huoshenshan Hospital and be tasked with treating confirmed patients of COVID-19 infection in Taikang Tongji Hospital and a branch of Hubei's Maternity and Child Health Care Hospital.
So far, the armed forces have dispatched healthcare professionals in three batches, totaling 4,000, to support Wuhan in the fight against the COVID-19 outbreak.